Activities & Excursions
---
Discover Ireland & experience great outdoor adventure activities in Ireland's rugged landscape.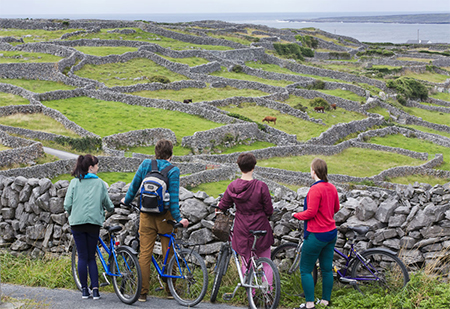 Every afternoon students practice the English language in a natural environment by engaging in activities such as kayaking, abseiling, windsurfing, obstacle courses, sailing, rock climbing, gorge walking, caving, nature trails and Irish music and dancing.
On Wednesday afternoons and at weekends students explore the beautiful west of Ireland with excursions to the Wild Atlantic Way, the Cliffs of Moher, the Connemara National Park and take a boat cruise on Lough Corrib – Ireland's largest lake. Students also experience towns such as Clifden and Westport and Galway city.
Every evening board games, cards, charades and games are played through English to continue the students total immersion in the English language.
Activities Image Gallery
---
Click Images To Enlarge